Halloween at Black Hammock Fish Camp.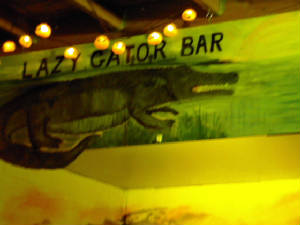 Below, the bar was decorated with cob webbs and the lights gave off a spooky effect.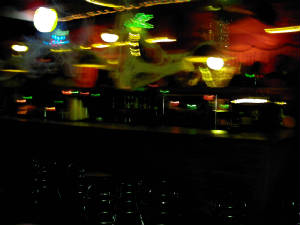 Newest member of the band Billy Bones.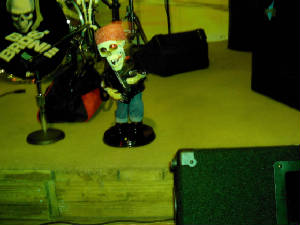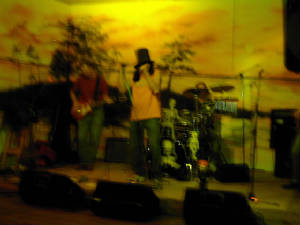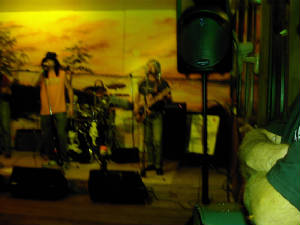 Paul had decorated drums for the holiday.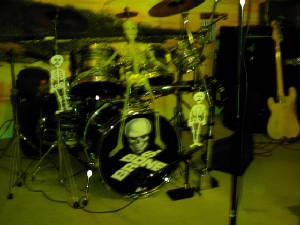 Shane filled in for Jim.
Rare occasion Steve playing bass.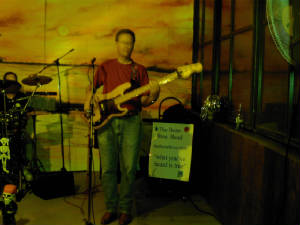 McRae's at The Shed in Homosassa Springs. We had a great time!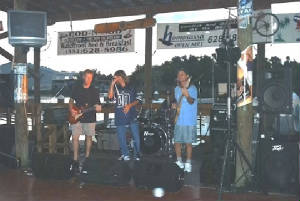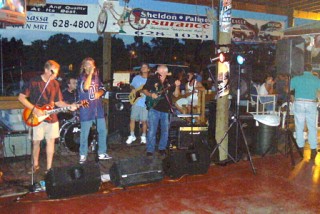 Clermont Bowling Alley Lounge. Great place to go with the kids they can bowl and play in game room and you can relax in the lounge and hear great rock and roll.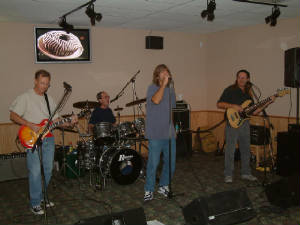 Fiddler Green June 2005
Located on Fairbanks in Winter Park. We had a great time playing and everyone got into the music it was great!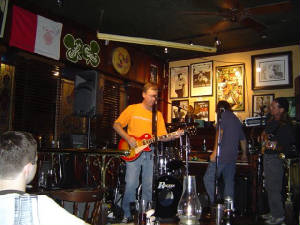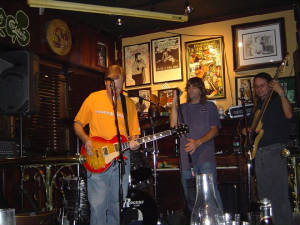 Our friends from the Kroniks joined in on a couple of songs.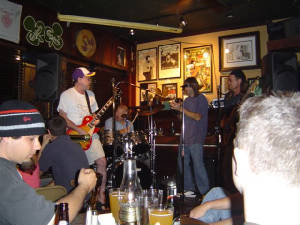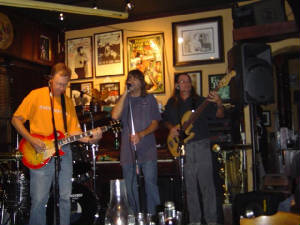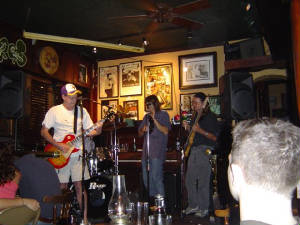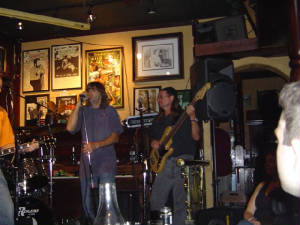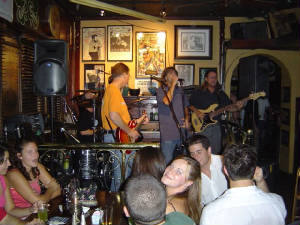 Enter subhead content here